Our collaborators:
The UDOP conferences are organised in collaboration with academics, researchers, diabetes associations, healthcare practioners and industry partners each year.
Search past conferences
Send an email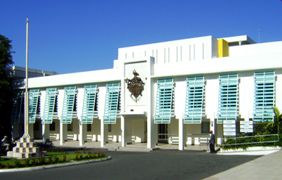 The University of the
West Indies
UDOP had its genesis at the UWI Mona campus, in Kingston.
UWI
University of Technology, Jamaica
UTech, formerly the College of Arts, Science and Technology is located in Kingston.
UTech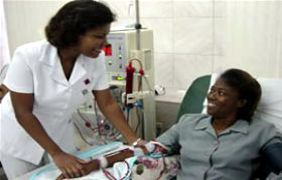 Diabetes Association of Jamaica
The Diabetes Association of Jamaica is a non-profit, non-governmental organization that has been set up to deliver interventions and education in diabetes prevention and care to the public.
DAJ
---
---
UDOP @ 25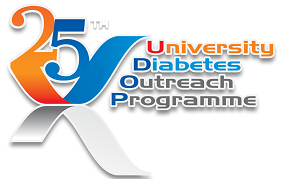 Dear Conferencistas,
Silver and gold I have to offer!
Silver... as we celebrate our uninterrupted staging of the 25th annual international conferencing on Diabetes mellitus and all aspects of its impact on the body, the soul and our lives.
Gold... as the longstanding director trying to respond to your every request. Now I shall be looking back over these 25 years and beyond and capturing these exciting and awe-inspiring moments in my memoirs as I roll out my autobiography - much of which centers on my life's work in the cause of diabetes. This shall be on the opening night and you all are expected to be there! In 2019 therefore, UDOP gets to the heart of the matter as it focuses on 'Diabetes and the Heart' even as I open my heart to you all.
This shall be a very emotion-filled conference as we hope to enjoy a tremendous reunion with all of you who have been attending over the years and have developed networks across the world. Furthermore, the conference shall be showcasing some of our graduate students who are now professors and leaders in academia, policy makers and innovators; how we have grown and importantly how we continue to attract 'new blood' that revitalizes our planning and extends the networking. Continue to watch this site as the details of the programme unfold and remember to book early as the hotels tend to fill up quickly... One Luv!
Prof. Errol Morrison, OJ, Hon DSc, Hon LLD
Chair, Conference Organising Committee